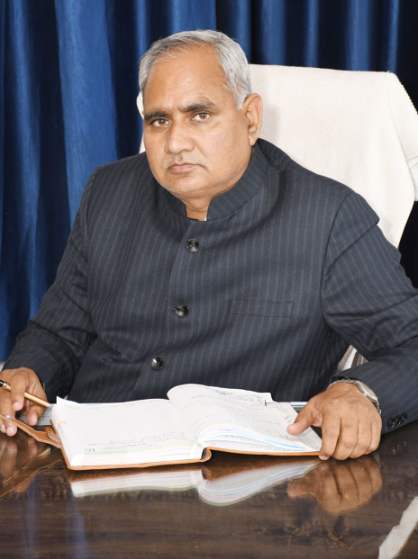 Gyan International School
Chairman Message
With the inspiration of Swami Vivekananda's words, "Fill the brain with high thoughts, highest ideals place them day and night before you, and out of that will become great work," we have established GYAN INTERNATIONAL SCHOOL with the sole objective of providing value education and a learning environment that serves the nation.

We believe that education is not just a means to achieve academic excellence but is also the most powerful tool for societal progress. Our aim is to prepare students to become responsible citizens who can contribute positively to society, and to instill in them the highest ideals and values.

Our highly qualified and dedicated team of faculty members is the backbone of our institution, and we strive to provide them with the necessary resources and support to help them provide the best education possible to our students.
At GYAN INTERNATIONAL SCHOOL, we understand that every child has the right to study in a peaceful, safe, and secure environment. We have invested in state-of-the-art infrastructure, including a lush green campus, well-equipped sports ground, a well-stocked library, modern computer labs, a dance floor, and a large community room equipped with LEDs and other audio and visual displays. Our classrooms are designed to be eco-friendly, and are equipped with modern amenities to facilitate an excellent learning experience.

We are grateful to the parents who have entrusted us with the care and education of their children. It is their trust and belief in our school that has helped us come this far, and we are committed to providing the highest quality education to our students to help them reach their full potential.

Thank you,
Mr. Yadram Singh Arya
" Education is most powerful weapon which you can use to change the world - Nelson Mandela "