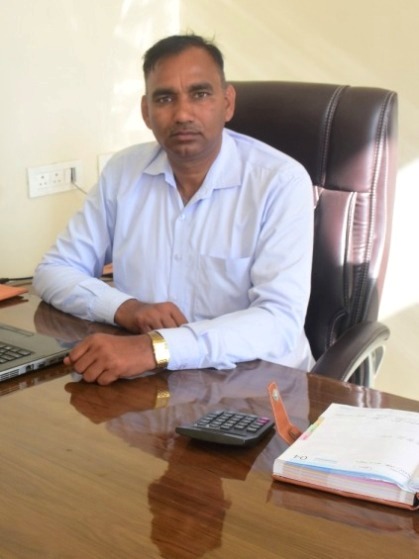 Gyan International School
Director Message
Dear Parents and Students,

As the Director of Gyan International School, I would like to extend a warm welcome to you all. Our school is more than just a place of learning; it is a community of diverse individuals who come together to create an environment that fosters academic, social, and emotional growth.

At Gyan International School, we are committed to providing our students with an empowering environment that allows them to realize their full potential. Our teachers are dedicated to helping each child achieve academic excellence while also encouraging their creativity, ethics, and physical well-being.

We understand that every child has their unique strengths, and we strive to develop these talents further through our challenging curriculum. Our aim is to prepare our students for the top level and equip them with the skills they need to succeed in dynamic settings.
As Director, I believe that learning experiences for young adolescents should address their varied intellectual, physical, social, and emotional development. Our programs in academics, arts, and athletics are designed to meet the educational and social needs of our students.

We invite you to explore our programs online, but more importantly, we encourage you to visit us on campus. Our campus is designed to provide an exciting setting for learning, and we are confident that you will find Gyan International School to be the perfect fit for your child's educational needs.

Thank you for considering Gyan International School as your child's educational institution. We look forward to welcoming you to our community.

Sincerely,
Mr. Manoj Kumar Arya
Managing Director, Gyan International School
" Education is most powerful weapon which you can use to change the world - Nelson Mandela "