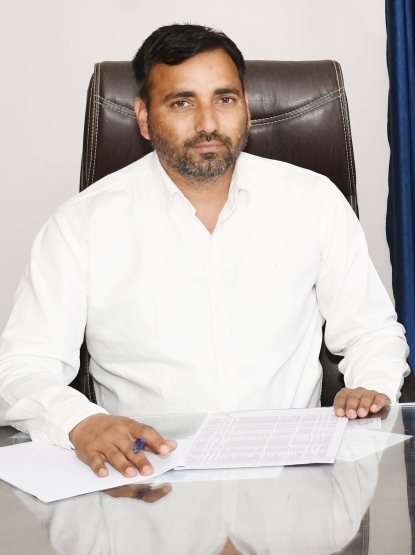 Gyan International School
Vice-Chairman Message
Robert Frost's "The Road Not Taken":
"Two roads diverged in a wood, and I— I took the one less travelled by, And that has made all the difference."

As the Vice Chairman of Gyan International School, I would like to take this opportunity to encourage all our students to embrace their individuality and make bold choices. Just as Frost's speaker took the road less travelled, it's important for us to be brave and take risks, even if it means deviating from the norm. It's these choices that shape us and lead us towards our goals.

At Gyan International School, we believe in providing a safe and nurturing environment that encourages our students to explore and grow. We strive to create opportunities for our students to discover their passions and develop the confidence to pursue them.

Remember, the road to success may not always be easy, but taking that first step towards the unknown can make all the difference. Let us continue to explore, learn, and grow together as we create a brighter future for ourselves and our nation.
As the Vice Chairman of Gyan International School, I would also like to address our parents directly.

Parents, we understand that entrusting your child's education to us is a significant decision, and we take this responsibility very seriously. We recognize that every child is unique and requires individual attention and care to help them achieve their potential.

At Gyan International School, we strive to create a learning environment that supports our students' academic and personal growth. Our teachers work diligently to ensure that every child receives the attention they deserve, and We encourage parents to be actively involved in their child's progress and to communicate with us regularly.

Together, let us work towards the common goal of providing our children with the best possible education and nurturing their overall development. Thank you for entrusting us with your child's future.

Thanks
Anand Bhati
" Education is most powerful weapon which you can use to change the world - Nelson Mandela "